We utilize the latest IT technology to create high-precision products for automation, control, operation (touch panels) and similar functions.
Distribution Boards  Wheelhouse Group Panels  Main Switchboards  Storage Battery Charge/Discharge Panels  INS and Other
Distribution Boards
By utilizing our technical know-how accumulated over our long history, we can provide distribution boards at low costs and in short turnaround times.
Within the industry, we have maintained the top position in units manufactured.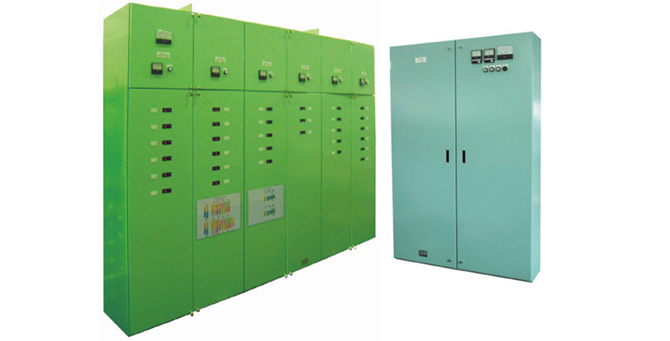 Wheelhouse Group Panels
Group panels in which multiplex transmission is used for switching control of ship navigation light indicator panels and lighting (embedded LCDs)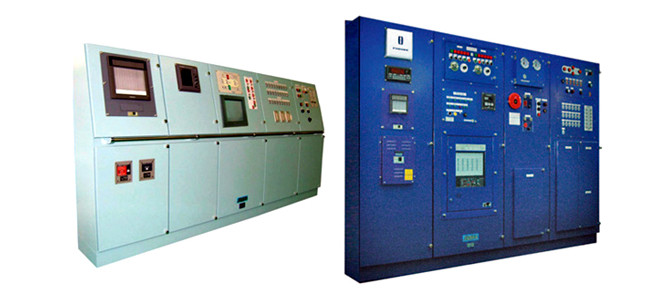 Main Switchboards (Group Starter Panels)
Provides fully automated operation with a single button touch from the wheelhouse, and control is configured as a high reliability computer system.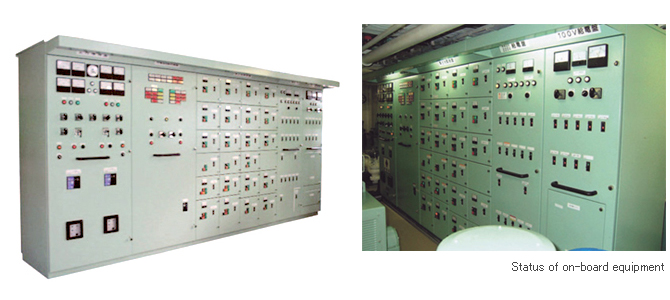 Storage Battery Charge/Discharge Panels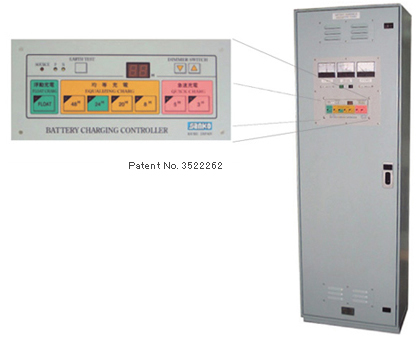 Select the battery charging method and time (touch panel) to perform completely automated charging by computer (operation always automatically returns to floating charge).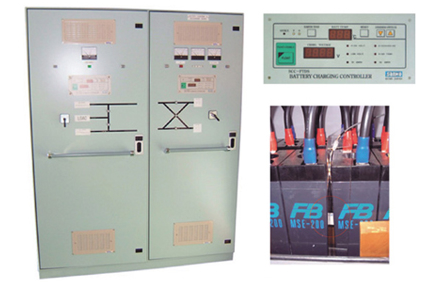 Constant safe usage is ensured by metering of storage battery temperature and outputting automatic charging voltage so that internal pressure of the storage battery never rises.
Additionally, Sanko Electric developed the industry's first charge and discharge panel capable of controlling temperature in the range of -50°C to 0 to 50°C.
Central Control System Consoles
These system console products utilize cutting edge IT technology to provide centralized control of navigation functions and conditions to create truly comfortable operating spaces.

  INS Console  IBS Console  Engine Console  Cargo Console
INS Console
Ship has been registered for location of NK (BRSI) ship bridge, operating environment and ship accident prevention system.
Equipped to 145,000 m3 T/V LNG Carrier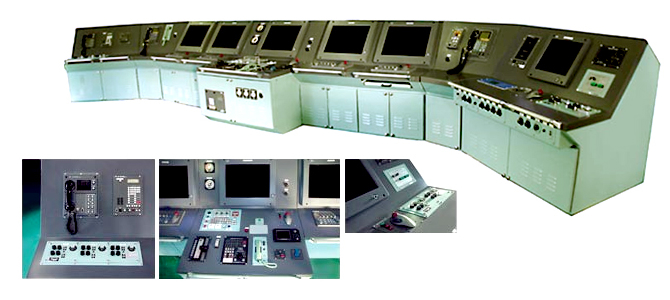 INS Console
Used for one-man bridge of Llloyd's Register of Shipping (IBS for LNG ship)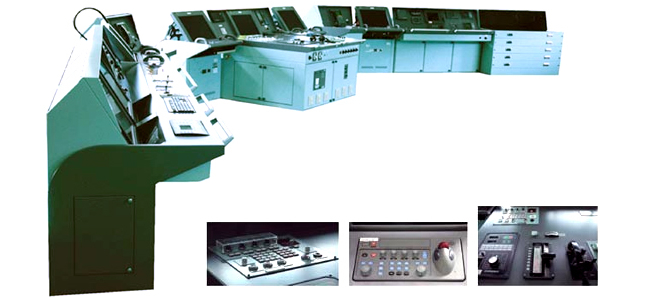 IBS Console
Handling the ship while navigating is easy as the operator merely has to reach out to use the phone, control the steering wheel or operate the dimmer.

Engine Console
The layout and design of engineering equipment has been configured in a streamlined manner in order to enable working with the minimal amount of personnel.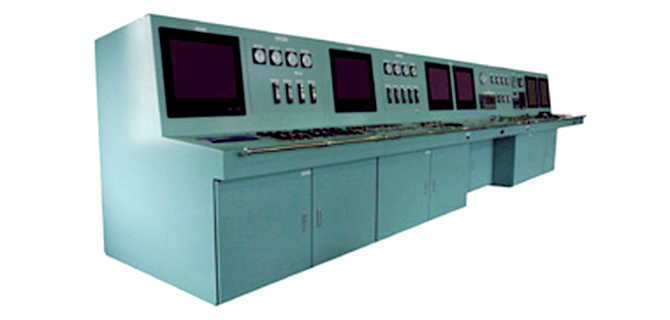 Cargo Console
Provides labor-saving loading and unloading work! Console equipped with electronic control monitoring system.