Battery Charging Controller
Battery Charging Controller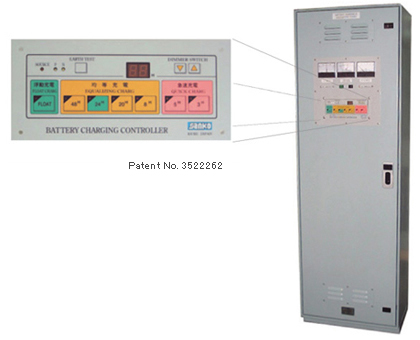 Select the battery charging method and time (touch panel) to perform completely automated charging by computer (operation always automatically returns to floating charge).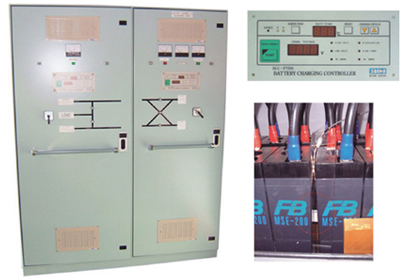 Constant safe usage is ensured by metering of storage battery temperature and outputting automatic charging voltage so that internal pressure of the storage battery never rises.
Additionally, Sanko Electric developed the industry's first charge and discharge panel capable of controlling temperature in the range of -50°C to 0 to 50°C.